How to Use Natural Stone Pavers for Landscaping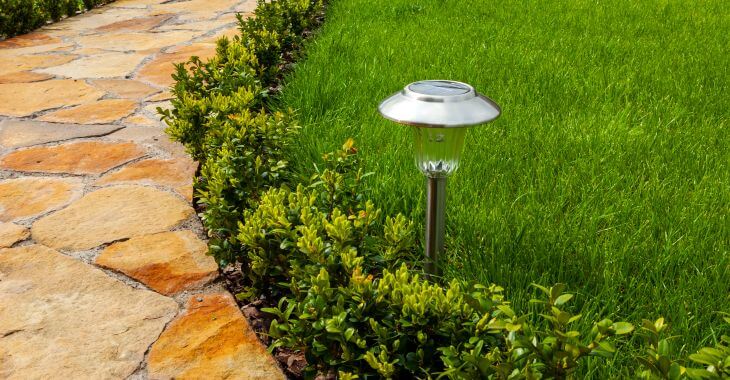 Do you want to upgrade your outdoor living space? An elegant and functional option for adding hardscapes to your backyard landscape design are natural stone pavers. There are so many ways that natural stone landscaping can improve your outdoor space, from patios and retaining walls to fire features and much more. Here are some creative ways to use natural stone pavers to improve the beauty and function of your landscape design.
Why Use Natural Stone Pavers?
Natural stone is one of the most desirable materials for patios, walkways, fire pits and other outdoor hardscapes. It is durable – it is perfect for withstanding the elements and it can last for decades. However, natural stone in its natural form is harder to work with and more rustic in appearance. Natural stone pavers combine the unique beauty of stone with the uniformity of pavers. The combination gives you the best of both worlds for building gorgeous natural stone patios and other landscaping features in your outdoor space.
Natural stone pavers come in a wide variety of options. Some popular types of stone are travertine, marble, flagstone, cobble stone and blue stone. You can find them in uniform shapes like manufactured pavers, or in more natural shapes. Some of the benefits of pavers include their longevity, easy maintenance and versatility. You can consider natural stone pavers an investment in your property as they can often add value to your home with their beauty and functional benefits.
Natural Stone Landscaping Ideas
Hardscapes are the features in your landscape design that are not soil or plants – structures like patios, fire pits and garden ponds. Hardscapes can create focal features that are both functional and artistic, especially when they are made with natural stone. While you can use a simple concrete paver to build many of the same features, concrete does not have the durability and natural aesthetics of stone pavers. Here are some ideas on how to use natural stone pavers to enhance your landscape design.
Natural Stone Patio

One of the most popular ways to use natural stone pavers is to build a stunning patio. Your patio is an extension of your entertaining area and it should reflect your style and tastes. You can choose from many different types of stone colors and different size or shaped pavers to create your ideal natural stone patio. Whether you want a classic or natural appearance or a more modern, contemporary style, natural stone pavers can provide the look you desire for your patio.

Stone Paver Retaining Wall

Retaining walls are both functional and stylish. They can be used for erosion control to stabilize slopes or hillsides, or they can create new features in your landscaping. Natural stone is perfect for building a raised flower bed as a front yard focal feature or a sitting wall near your backyard garden pond. Retaining walls can be used to create a tiered or sunken patio for a unique outdoor space. When built with natural stone, your retaining wall project will be made to last and add an element of beauty to your yard.

Fire Pits and Outdoor Fireplaces

More and more outdoor living spaces include a fire feature. A cozy fire pit or outdoor fireplace can add light and warmth for your evening on your patio. Natural stone can provide a perfect enclosure for your fire feature, from a small fire pit to toast marshmallows to a giant fireplace to add elegance to your patio. Natural stone pavers can create a fire feature that is stylish and built to last for many years to come.

Pool Decks, Walkways and More

Natural stone landscaping features come in many options. If you have a pool, natural stone can provide a wonderful option for decking. Stone pavers made from travertine or marble are popular as they stay cool for bare feet and do not fade in the direct sun. Flagstone pavers make a wonderful surface to build a natural pathway or walkway through your gardens or yard. Even the edging around your gardens can be enhanced using pavers made from natural stone.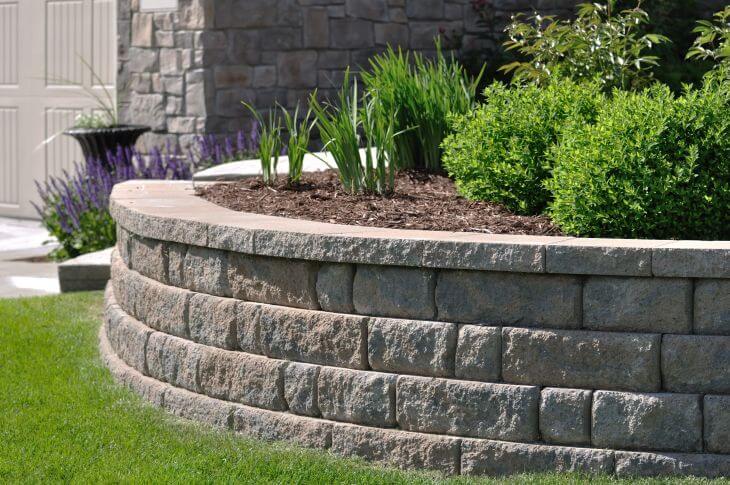 DIY or Hire a Landscaper?
When it comes to adding natural stone landscaping features, you need to decide whether you want to tackle it yourself or hire a landscaper. When you are investing in natural stone, you want to ensure your feature is built correctly to last for many years. While you can save money by installing a simple stone walkway yourself, for more complex projects, it is best to hire a professional. Natural stone patios, retaining walls and fireplaces may be best installed by a professional landscaper who specializes in hardscapes.
Natural stone pavers can add beauty, style and value to your outdoor living space. To learn more about how to use natural stone landscaping in your yard, contact a local landscaper for design ideas.
Was this article helpful?