How Different Types of Landscapes Affect Landscape Design
Published on: October 17, 2021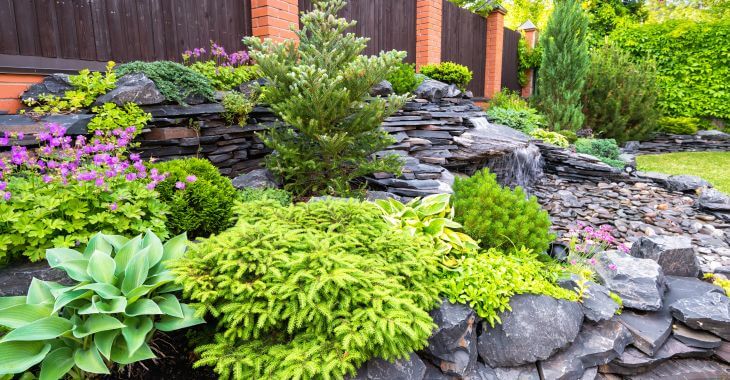 When you talk about landscapes, it can cover both the geographical environment where you live and the man-made designs in your outdoor space. For homeowners, both impact the function and beauty of their yard and outdoor areas. When considering landscape design, you need to also think about the landscape of your property. It is important to know the different types of landscapes and how to best work with the natural layout of your property when planning the landscape design.
Mountain Landscapes
There are mountain ranges throughout the North American continent and within the U.S. These mountain landscapes and the areas that surround them contain rich soil and typically moist environments that nurture a wide selection of plant and animal life. For towns, cities and neighborhoods in mountain regions, hills and slopes are a common part of the landscape, along with rivers, creeks and a wide variety of foliage.
Landscape design in mountain regions can include a wide variety of options. Many areas have rich soil that supports trees, flowers, vegetables and all types of plant life that can be used within the landscape design. But some areas are very rocky, limiting planting options. Climate can vary depending on the region – mountain landscapes in Montana will have different options than those in Nevada or near the Appalachians. Some considerations when planning landscape design in mountain regions include:
Utilizing slopes. If you have slopes or hills, retaining walls can be useful for utilizing more area in tiered gardens.
Use native plants. The climate and soil are very unique in mountainous areas. For thriving plants, choose varieties that are native to the area.
Lawn alternatives. For rocky area, consider foregoing the lawn for alternatives like rock gardens, mulch or pavement areas.
Natural elements. Make the most of gorgeous mountain views with natural elements in your landscape design.
Coastal Landscapes
The coastal landscape is the area between the ocean coast and the mainland, an environment that can be hostile to some organisms while others thrive. The sandy conditions, erosion, wind and other elements can be harsh for creating traditional landscape designs. However, there are many ways to enhance the beauty and desirable aspects of coastal living with the different types of landscapes for the coastal region.
Coastal landscape designs may include more hardscapes than flourishing gardens, but they can be beautiful to behold. Incorporating the natural elements like sand, wind and water into the design can add to the coastal appeal. Tips for making the most of your coastal landscape design include:
Paving. If you have sandy soil or erosion issues, natural stone paving can be a wonderful option for your outdoor spaces. This can reduce erosion and add gorgeous stone to enhance your yard space.
Décor. Many interesting focal pieces can be used for coastal landscape design, from nautical options to sea life sculptures. Pastels and light colors blend with the natural landscape.
Water features. Another hardscape that can be a welcome element in coastal landscapes are water features. Garden ponds, waterfalls, fountains and pools are all right at home in coastal backyards.
Desert Landscapes
Drought conditions with rocky, sandy soil are common in the desert landscape, but that does not mean you should not have a gorgeous backyard. While a lush green lawn is out of the question unless you prefer faux grass, you can still create a wonderful outdoor space. With dry conditions and a hot climate, you want to work with your environment, not against it.
When planning your landscape design at your desert home, your limitations will focus around water and heat. While it is possible to incorporate plants into your design, you need foliage that can tolerate the direct sun and require minimal moisture. Some ways to make the most of your desert landscape design include:
Container planting. Above ground and container planting is a wonderful way to add flowers, trees and plants around your outdoor space.
Succulents and drought-resistant plants. For ground cover and garden areas, choose plants that are native to the area like succulents that require very little moisture.
Rock gardens. Rocks in different colors, shapes and sizes can add beauty to your outdoor space. Plus, rock gardens require little maintenance.
Paving. Natural stones, bricks and even cement can provide beautiful surfaces for your patio, pool deck and around your yard.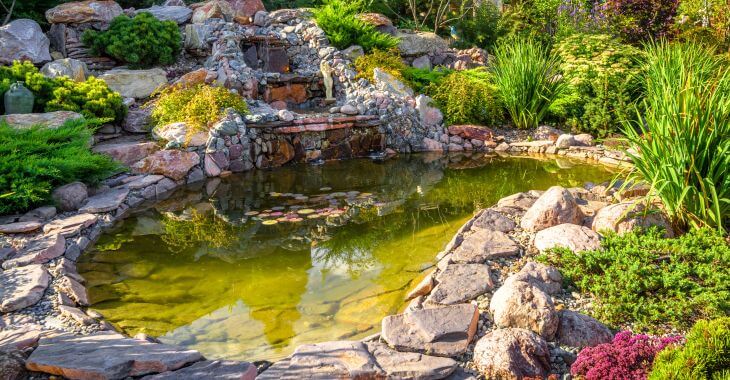 There are many different types of landscapes through the country, from the everglades and other marshy area to forests, mountains, coastal areas, tropical regions and deserts. Wherever you live, working with your environment instead of against it can benefit your efforts. Finding the right plants, hardscapes and paving options can make your landscape design easier to maintain. Talk to a local landscaper for help designing and implementing your outdoor landscaping to make the most of your natural surroundings.
Was this article helpful?