When and How Much Do You Tip Landscapers?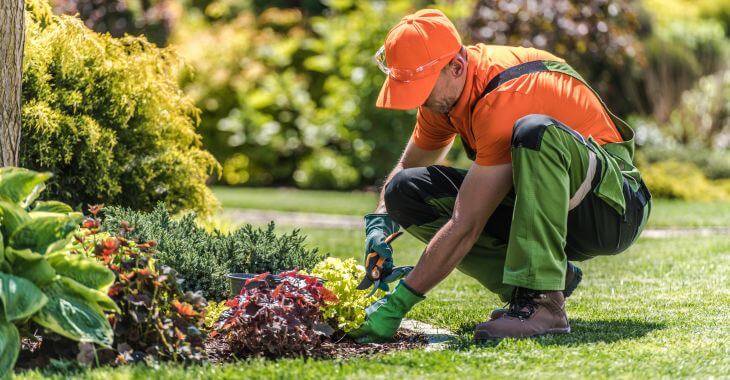 You tip your waitress and barista – you may even tip your housekeeper, hairdresser and ride share drivers. But do you tip landscapers? If you are not sure about tipping lawn service and landscaping companies, here is an outline on when and how much to tip landscapers.
Do Landscapers Accept Tips?
Many landscapers do accept tips, but it is important not to assume. There are landscaping companies that have policies against tipping. Before even considering handing a tip to your landscaper, make sure to ask the supervisor, foreman or owner whether tipping is allowed.
While many landscapers accept tips, tipping lawn service personnel is not expected. It is up to the client whether they want to tip their landscapers. In most cases, tipping is for certain occasions when an extra "thank you" is warranted.
When Tipping Landscapers May Be Appropriate
When should you tip your landscaper or lawn care service? For example, do you tip landscapers for a one time job or only regular landscape service? The good news is there are not hard rules on when you should tip, but here are some guidelines you can follow.
One-Time or Seasonal Projects

Do you tip landscapers for a one time job? If you only need a spring or fall cleanup or a specific project performed, it is up to you whether you tip or not. Some factors to consider when deciding to tip for a seasonal or one-time job:

Quality of work – if they did a fantastic job, you may want to reward them with a tip.
Do you plan to use them again? If you may need their services in the future, adding a tip may put you at the top of the list when you call.
Were they on-time and efficient? These are valuable qualities in the service industry and a tip shows your appreciation.
Difficulty of task – if it was a laborious project or required specialized expertise, you may want to give a little extra if they performed the job well.

In the end, it is always up to you whether to tip for any landscaping service. Always remember to ensure the company accepts tips before tipping lawn service personnel.

Routine Lawn Care Service

When you have routine lawn care weekly or bi-weekly throughout the year, tipping for each service is not necessary. Instead, you may want to consider tipping per season or as a holiday bonus. If you are happy with their work, you can reward their service one or more times per year.

Large Landscaping Projects

When you are embarking on a complete landscaping redesign or hardscape project, your landscapers may be working on your property for days or weeks on end. At the end of the project, this may be a time to tip your team if you are pleased with the quality and efficiency of their work.

Urgent Projects

Did a storm pass through and make a big mess? Do you need fast landscaping service before an event? When you have urgent landscaping needs and a company comes through for you, this may be an appropriate time to offer a tip for going above and beyond.
How Much Do You Tip Landscapers?
Now that you have an idea when to tip, how much do you tip landscapers? Unlike certain hospitality industries that have a specific percentage expected, this is not the case in tipping lawn service. The cost of landscaping is much higher, so a flat fee approach is the best idea.
When deciding how much to tip landscapers, there are a few factors to consider:
Will the tip be shared among the team? If you hand a tip to the foreman or supervisor, they may or may not share it with the workers.
Should you tip each employee separately? If you give each worker a tip, it is wise to give the same amount to each one.
How difficult or time consuming was the job? This can factor into the amount of tip you give to your landscapers.
Was the quality of work impressive? Average work is not usually a reason to tip – when they give you extra quality, you may want to give them extra money.
In general, tips for large or difficult projects may range from $20-$100 on top of the cost of the service. For seasonal/holiday tips or one-time jobs, $10-$50 is a normal range when you are considering how much to tip your landscaping service.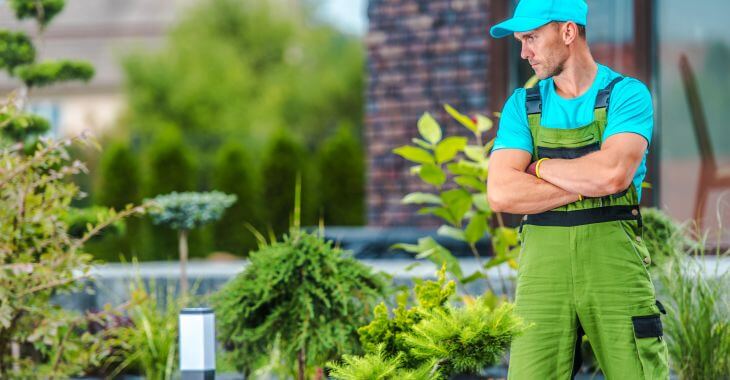 Tipping your landscaper is a nice way to reward excellent service. If your landscaper does not accept tips, consider leaving a nice review online or offering a cold beverage to the team on a hot day. It is always up to you whether to give extra to your landscaper or lawn service.
Was this article helpful?