Low Maintenance Landscaping Ideas for Your Yard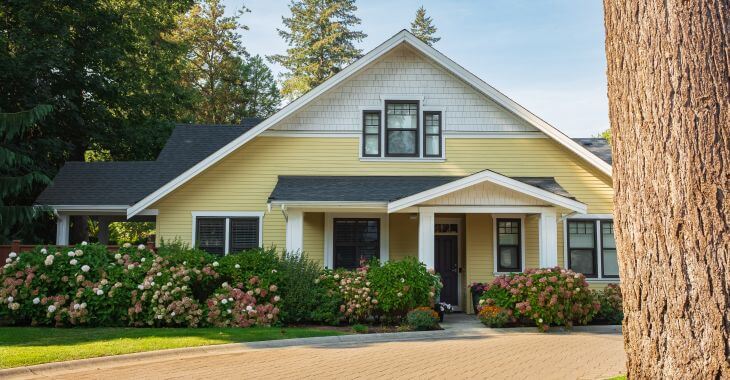 Not everyone has the time to spend on maintaining a complex landscape design. If you want a beautiful yard but do not want to dedicate every weekend to maintenance, there are ways to achieve both. Here are some low maintenance landscaping ideas for your front, back and side yard.
Some landscape designs require constant care. Flower beds, lush lawns, hedges, roses and other landscaping elements may require hours of maintenance every week or month. This means you invest your own time or hire a landscaping professional to keep your yard looking beautiful.
The good news is that there are other options that can create a lovely outdoor space without the time or money investment. Here are ways to redesign your yard with low maintenance landscaping to reduce the time needed to keep it looking amazing.
Low Maintenance Landscaping Front Yard Ideas
Your front yard is an important part of your home's curb appeal. While many homeowners opt for lush lawns, landscape beds and hedges, these can be daunting when it comes to upkeep. There are low maintenance front yard landscape designs that can minimize upkeep.
Natural Stone Features

Natural stone is one of the best ways to add beauty to your yard with minimal maintenance needed. Rock gardens, dry creek beds, retaining walls and natural stone waterfalls are all great focal features that can create a stunning front yard that is low maintenance.

Artificial Turf

Many homeowners are choosing artificial turf for a green lawn year round with no watering, mowing or maintenance needed. There are natural-appearing options available that can also be eco-friendly, saving water and reducing your carbon footprint.

Pavers and Planters

Pavers can create a beautiful area in front of your home that does not need much maintenance. You can add color with simple planters that are easy to maintain – you can buy large planters or color bowls at any landscape supply store that only need a little water now and then.
Low Maintenance Side Yard Ideas
Looking for side yard ideas that will reduce your landscaping maintenance duties? The side yard is often a forgotten aspect of landscape design – the space alongside the house can become unkempt if a landscape design is not in place. Here are some side yard ideas to consider.
Walkways

The side yard is often a connection between the front and back yard. A great option for keeping this area functional and beautiful is a walkway. Paving the side yard or yards with pavers, natural stone, brick or other walkway materials is great for a low maintenance landscaping hardscape.

Mulching

Mulching can keep weeds out of your side yard and keep it neat without need for much maintenance. You can add a few shrubs or plants to add some foliage, or maybe a few scattered boulders for some interesting focal points.

Recreational Area

Turn that side yard into a place to play. This can be a paved area for chalk drawing or a small basketball court. There are endless ideas for recreation and games that can be placed in this forgotten area of your yard.
Low Maintenance Backyard Ideas
If you would rather spend time relaxing in your backyard versus lawn work, there are plenty of ways to make a low maintenance backyard. Forget the lush lawn or extensive flowerbeds that take so much time to maintain. Here are some low maintenance landscaping ideas for your backyard.
Large Patio

Extend your patio and increase your outdoor living space. Concrete, flagstone, brick or other pavers can be used to create a giant patio for relaxing, entertaining and gathering with your family. This is a great use of your backyard with minimal maintenance needed.

Swimming Pool

If you do not already have a swimming pool, maybe it is time to invest. While pools do require their own maintenance, it can be minimal compared to high maintenance landscape design. Plus, pools offer functional use of your backyard and a healthy way to exercise and unwind.

Native Plants

If you still want a natural feel to your backyard that is low maintenance, consider native plants and wildflowers. These native plants do not need the pampering of flowers, shrubs or trees that are not from your region. You can create your own natural meadow right in your backyard.
Creating a New Landscape Design for Your Yard
When you are ready to change your yard from high to low maintenance, you may need a completely new landscape design. Make it easy on yourself by hiring a professional landscaper to create your low maintenance front, side and backyard landscape design.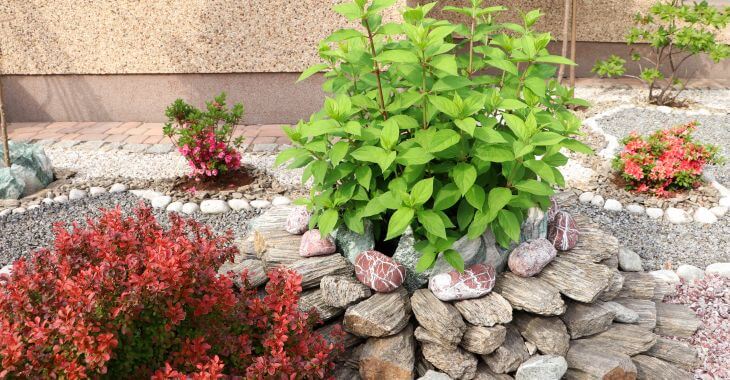 You can have a beautiful yard and enjoy it, too. Talk to your local landscaper to find the right low maintenance landscaping ideas for transforming your yard to save you time and money in the future.
Was this article helpful?