How to Become a Top Commercial Landscaping Company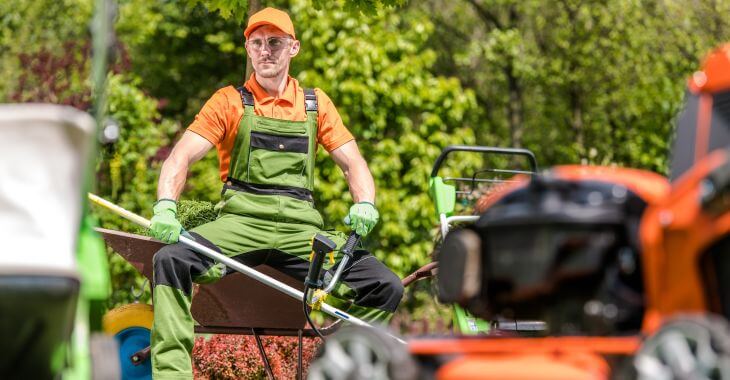 In the landscaping industry, the majority of companies offer both residential and commercial landscaping services. While most landscaping companies will gladly accept commercial accounts, what does it take to become a top commercial landscaping company?
Commercial landscaping accounts offer consistent income, usually year-round. This is enticing to any landscaping company versus constantly needing to acquire new residential accounts to keep revenue flowing. Fewer accounts are needed to keep the schedule full throughout the year.
The problem is that balancing both residential and commercial accounts can be very difficult – they require a much different approach. One of the biggest factors is marketing. The way to reach commercial decision makers is very different than marketing to homeowners.
Brand Awareness for Commercial Landscaping Contractors
Many residential landscapers and lawn care services are sole proprietors with very little invested into marketing their business. To become a top commercial landscaping company, it is important to know how your business and brand is perceived.
Commercial landscaping accounts are higher profile. Property managers and financial decision makers want a reputable company to perform their commercial landscaping maintenance. They will look for commercial landscaping companies that have a polished appearance, including:
Professional website
Commercial landscaping equipment
Professional-appearing and reliable crews
Clean, marked vehicles
HOAs, apartment complexes, company campuses, schools and other large commercial accounts want commercial landscaping contractors that do more than cut the grass. You want to present a professional appearance in all aspects to obtain these lucrative accounts.
Creating Your Professional Website
Before you begin bidding on commercial landscaping projects, you should ensure that you have a professional website in place. Not only does a website help you obtain new accounts, but it is an excellent way to showcase your services. Consider these tips when building your website.
Imaging

Landscaping companies that focus on residential clients will likely have beautifully landscaped front and backyards on their pages. If you want to become a top commercial landscaping company, consider showcasing park-like imaging that is more enticing to commercial accounts.

/


Service Pages

Consider dedicating specific pages to commercial landscaping services you offer. Not only does this help with search engine optimization (SEO), but it gives you a chance to highlight your expertise. Depending on what you offer, you may want some of the following service pages:

Commercial landscape maintenance
Commercial lawn care
Commercial landscape design
Commercial hardscape building
Commercial retention pond maintenance
Commercial irrigation specialist
Commercial tree trimming

Having individual pages for your services makes it easier for potential customers to find your website. It also will look professional when decision makers are researching and vetting your company when you begin bidding on accounts.

Landing Pages

Along with your service pages, you may want to add landing pages highlighting geographical area or specific industries. This also impacts your SEO and how well those searching for your services can find your website on the internet. Some examples include:

HOA commercial landscaping
"City name" commercial landscaping maintenance
Apartment complex landscaping company
Commercial campus landscaping maintenance

These pages contain many of the keywords that are searched online when looking for commercial landscaping companies. You can use these pages to highlight your services for these specific industries and areas.
Online Business Listing
Beyond creating or updating your website, it is vital to have your business properly listed online. This includes ensuring your business is listed on Google and other search engines and updating information as needed. It also helps to be listed on directories such as Find Local Directory Listings.
Obtaining New Commercial Accounts
There are major differences between residential and commercial landscaping companies and how they approach their business. Many of the top commercial landscapers focus solely on commercial accounts, which requires a different way of acquiring new accounts.
If you want to landscape commercial properties as your main source of business, you will need to seek out these accounts. While your online presence may bring in some business, most large accounts are obtained through prospecting – you will need to sell your services to your niche.
Many top commercial landscaping companies focus on specific industries and reach out to those in their area. Whether it is educational campuses, HOAs, industrial parks or brick-and-mortar businesses, focus on specific industries and contact the decision makers in your region.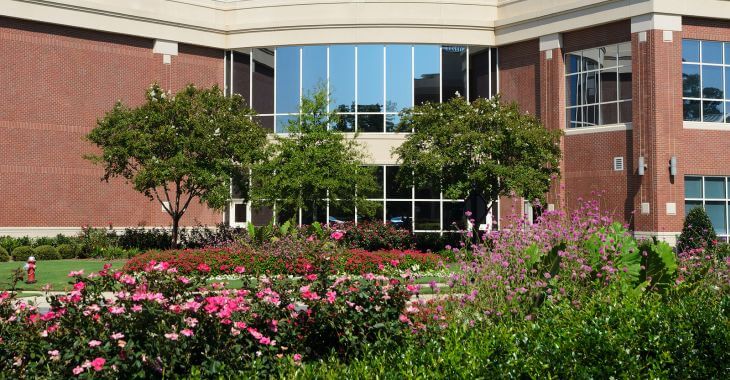 Transitioning from Residential to Commercial Landscaping
Many top commercial landscaping contractors started as residential landscapers and transitioned to commercial landscaping. It does not occur overnight and most still have some residential accounts they service. It can be helpful to have separate crews that service the different accounts.
Becoming a top commercial landscaping company requires an investment into brand awareness, online marketing, equipment, personnel and sales. With the right marketing approach and quality service, you can transition your residential lawn care business into a top commercial landscaping company.
Was this article helpful?