Top Landscaper SEO Strategies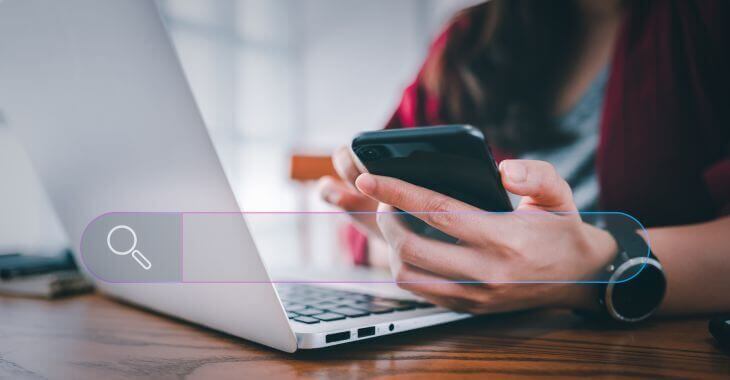 If you own a lawn care or landscaping service, attracting customers is vital to grow your business. Digital marketing is a cost-effective way to connect with potential clients in your area. There are some proven landscaper SEO strategies that can help you get the most from your digital marketing efforts.
Search engine optimization, or SEO, is an important factor for digital marketing success. When customers are looking for lawn services in your area, the majority will do a search online for local landscapers. SEO strategies help to ensure your company is found on search engines like Google or Bing.
SEO for Landscapers
The first step in building your online presence for your landscaping or lawn care service is building a website. Every business that wants to attract new customers or build brand awareness should have a website. It is your digital business card and the best way to be found online.
Unfortunately, just creating a website is not enough to be found by search engines. Google and other search engines are matching keywords searched to the vast number of online pages – if your website is not optimized to be found, it can be lost among millions of other websites online.
SEO for landscapers begins with creating a website that has the elements needed to be found by search engines. This is an ongoing process to ensure that your website is being "seen" by search engines when residents in your area are looking for the services you offer.
Improving SEO for Landscaper's Websites
There are several elements that impact SEO. There are complex SEO algorithms that constantly change, which can affect where your landscaping company and website rank when people search for your services on line. To improve your SEO, here are a few strategies you can implement.
Keyword Optimization

Keywords are what is searched regarding your industry. There are SEO analytics available to find the top keywords or phrases searched for specific services or industries. For example, if you have a landscaping business in Atlanta, GA, one of the top keywords may be "Landscaping Atlanta, GA."
Keyword optimization means including these keywords throughout your website. Putting these words in heading and subheadings, as well as in the content, can help search engines connect your website to those searching for those terms. This includes many different keywords related to lawn services.

Quality Content

"Content is king" is a phrase used in digital marketing that refers to the content on the pages of your website. You want informative content, but it also must be written with SEO purpose. There are specific ways to write online content that makes it easier to read while maximizing SEO.
When considering website content for a lawn company, SEO rules should be applied. You want the top services you provide highlighted as much as possible. Having separate pages for each service with top keywords used included in the content can help improve your SEO.
Search engines look for certain elements on websites. For example, longer pages are more noticeable than short ones. This is based on how many words are on each page. Adding more quality content to each webpage can be beneficial and improve landscaper SEO.
New content is also a factor in SEO. Search engines look for websites that are constantly adding new content. An excellent way to do this is by including a blog page and adding new blogs at least once a month, preferably weekly. This can also highlight specific services you want to promote.

Internal and External Links

Links are the highlighted words that when clicked bring you to other pages or websites. Internal links will allow customers to easily access other pages on your website. External links are when other websites have a link to your website, which is a valuable SEO tool.
External links are harder to achieve since someone else needs to add the link. One way to get external links is listings on directories. For example, Find Local Directory provides profile pages for niche companies such as landscapers that contains an external link to their website.

Landing Pages

If you have a large service area for your lawn company, SEO strategy should include geographic landing pages. These are general information pages that use geographic keywords for various cities that you service, improving your chances of being found in searches for those different areas.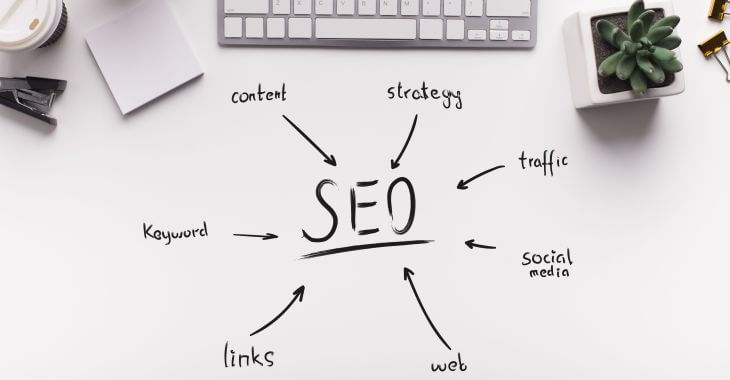 Best SEO for Landscapers
SEO may seem complex and time consuming, especially if you are trying to accomplish this on your own. To attract more customers to your company's website, it is valuable to have a digital marketing company on your side. Let SEO experts optimize your website while you use your time to run your business.
Landscaper SEO strategies can increase traffic to your website and make your phone ring. Considering 4 out of 5 consumers use search engines to find products or services, investing in SEO and digital marketing make sense for your business.
Was this article helpful?