How Long Does It Take for Sod to Take Root?
Published on: July 10, 2022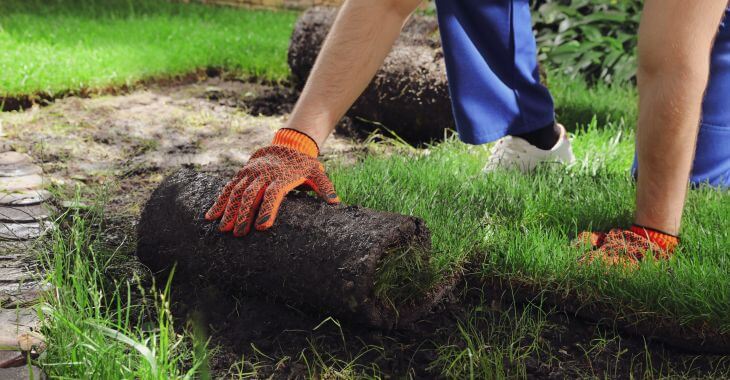 Laying sod is the quickest way to create a beautiful lawn, but it does require preparation of the soil and post-installation care. The most important element of sod success is ensuring it takes root in the new soil. How long does it take for sod to take root? Let's look at the stages to successful sod installation.
Sod is turf that is grown on a farm, then cut into pieces to be installed on bare soil. The sod already has grass roots, but the goal is to allow those roots to take hold in the new location as quickly as possible. The worst case scenario is sod not taking root, which results in the death of the grass.
Sod Installation and Post-Care
There are pre-installation and post-installation steps that should be performed to help sod take root quickly. The soil should be level, tilled and clear of debris or weeds before the sod arrives. Some soil may need fertilizer or weed control added to promote the best sod results.
How long does it take for sod to root once it is installed? If the correct preparation was completed, the next step is watering the sod regularly. New sod should be watered daily for at least the first week to encourage root growth. In most cases, daily watering can result in sod beginning to take root in two weeks.
Sod After 1 Week
After sod is installed on your soil, it is still very vulnerable. You will want to protect it from any foot or other traffic while it begins to acclimate to its new location. Watering daily will give it the moisture it needs to begin to take root. Sod after 1 week should begin to establish root growth.
After one week of growth, the sod likely still hasn't taken root in the soil. Watering every day after the first week is not always recommended. Watering less frequently can encourage grass roots to grow deeper to seek moisture, creating the deeper roots that are needed for sod success.
Sod After 2 Weeks
If you follow the preparation and post-installation care instructions, you should have shallow roots established in the soil below your sod. You will still have visible lines from the sod rolls, but the root process should be well on its way. At this point, you should water less often to promote deeper roots.
Deep root growth is essential for sod success. These first few weeks of care can ensure your investment results in a healthy lawn.

How Long Does It Take for Sod Lines to Disappear?
While sod is quicker than planting grass seed, it does take time to take root and look "natural." For the first few weeks, you will still have gaps that are visible between the sod rolls. Many homeowners want to know, "How long does it take for sod lines to disappear?" That depends on how quickly their sod takes root.
If you follow the post-installation recommendations, you may begin seeing the sod lines disappear around week three. The lines disappear once the grass has established deeper roots, pulling down the sod and anchoring it to the soil. The grass will fill in the gaps between the rolls and become solid turf.
In some cases, there may be bigger gaps between the sod rolls and a little help is needed to make sod lines disappear. If it has been over a month and the lines are still apparent, you may want to add topdressing or grass seed along the lines to encourage new growth and a solid turf.
What To Do If Sod Not Taking Root
If after a few weeks your sod is still not taking root, you need to ensure it has what it needs to succeed. You can test your roots by gently tugging upward at the grass by the bottom of the blades. If the sod lifts, it is not rooted. This could occur due to:
Too much or too little water
Fertilizer too soon
Sod was not rolled or compressed properly
Compacted soil
Mowing too soon or too short
Air pockets under the sod
Pets or people walking on new sod
Keep in mind that different types of grass may require longer to take root. Talking to your local landscaper or sod installer is recommended if your sod still has not grown roots into the soil within a month. You may need aeration, composting and other steps to help the sod take root.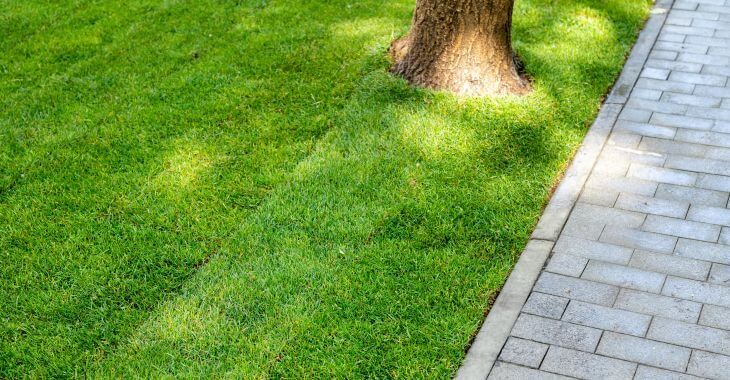 So, how long does it take for sod to root? That depends on many factors, from preparation and grass type to post-installation watering and care. If you have sod not taking root, you should seek the advice of a professional landscaper to find the right solution to help your new lawn flourish.
Was this article helpful?